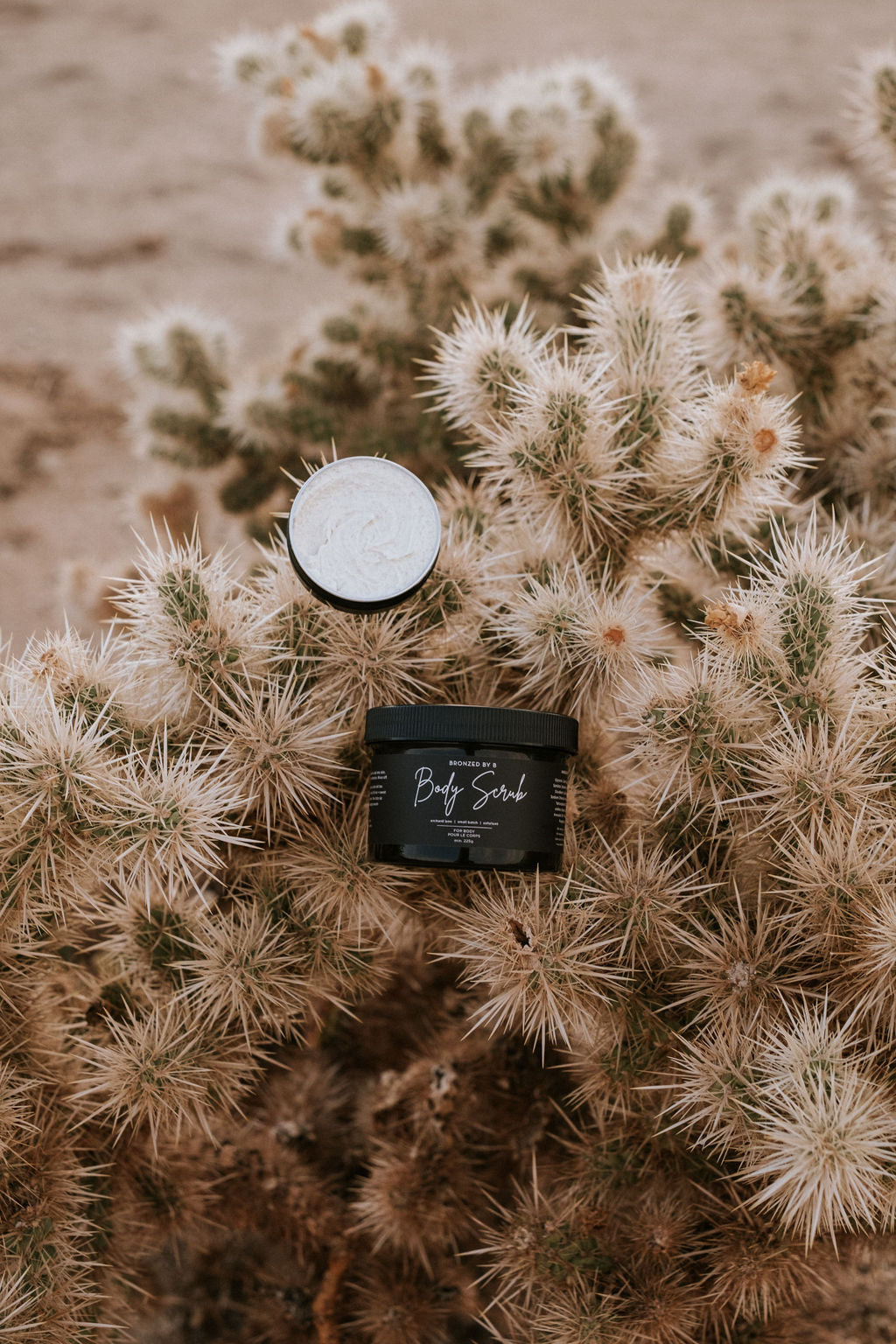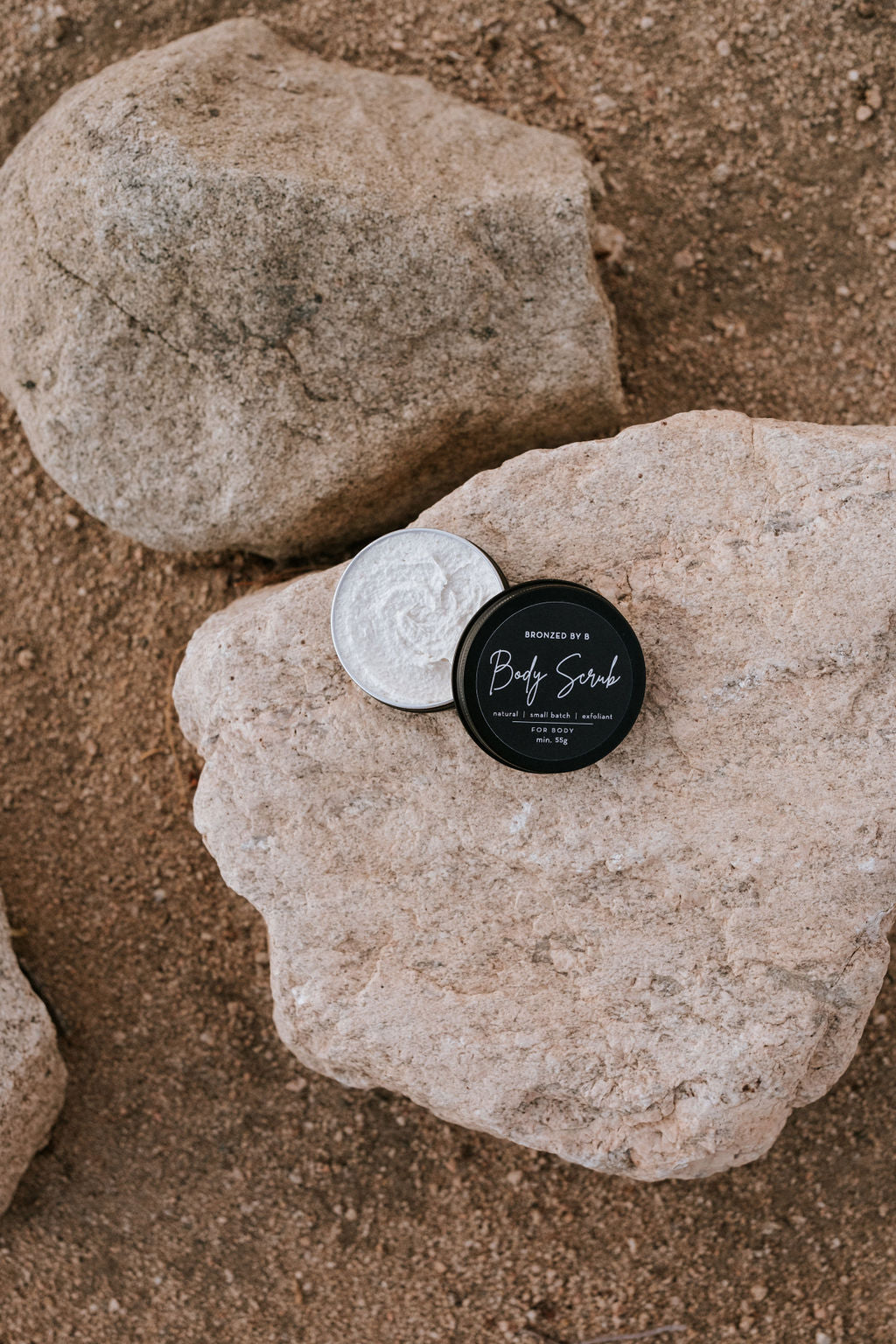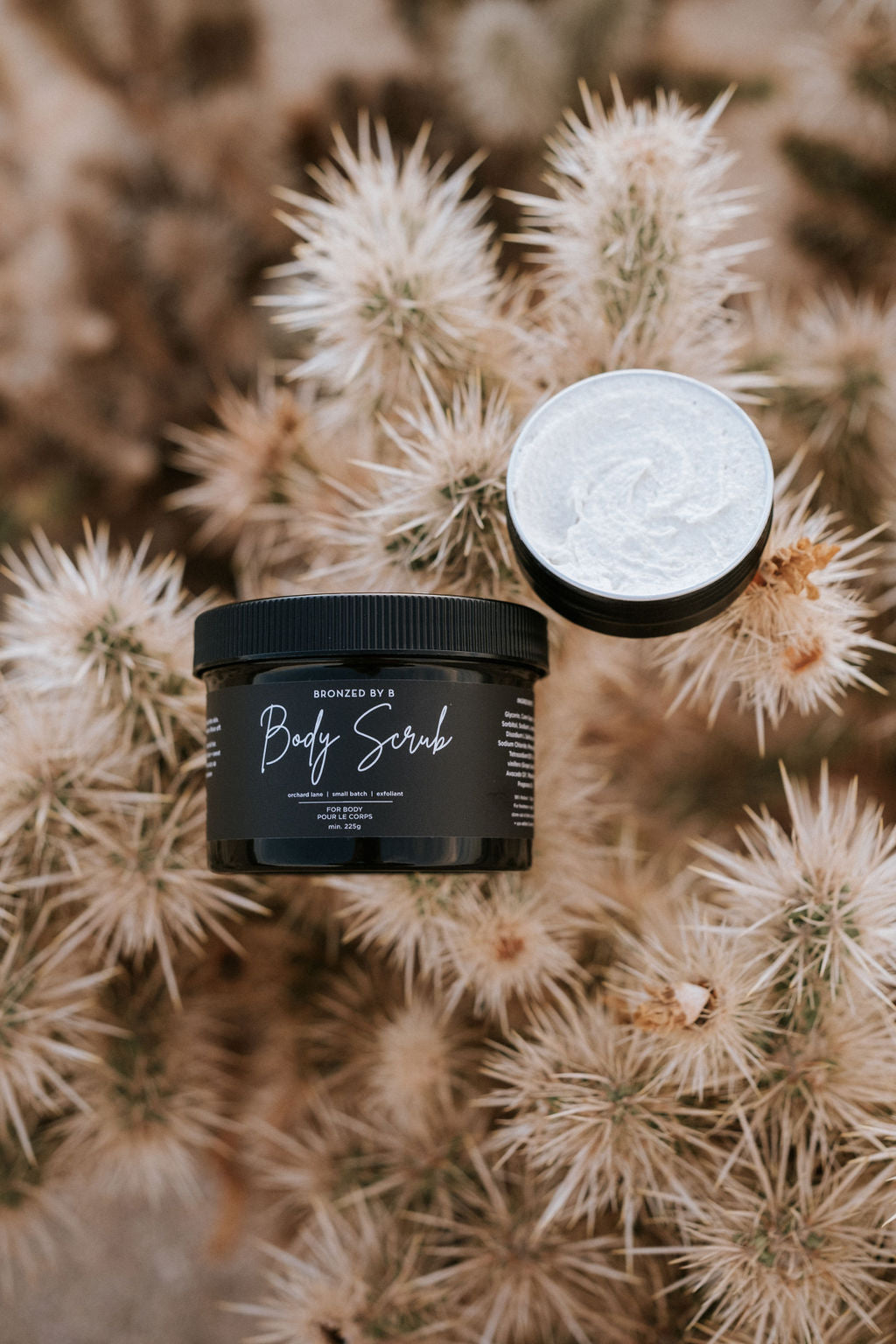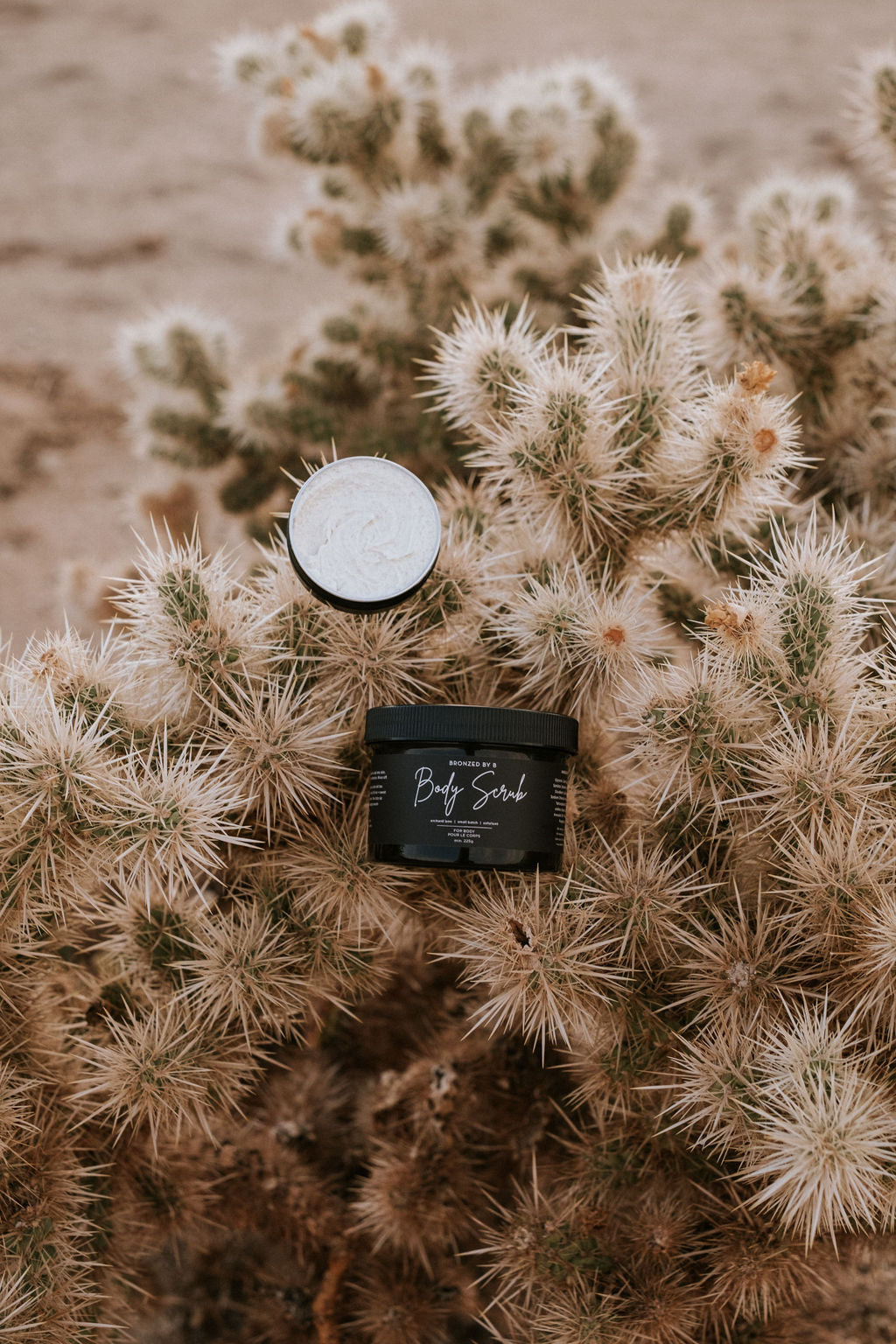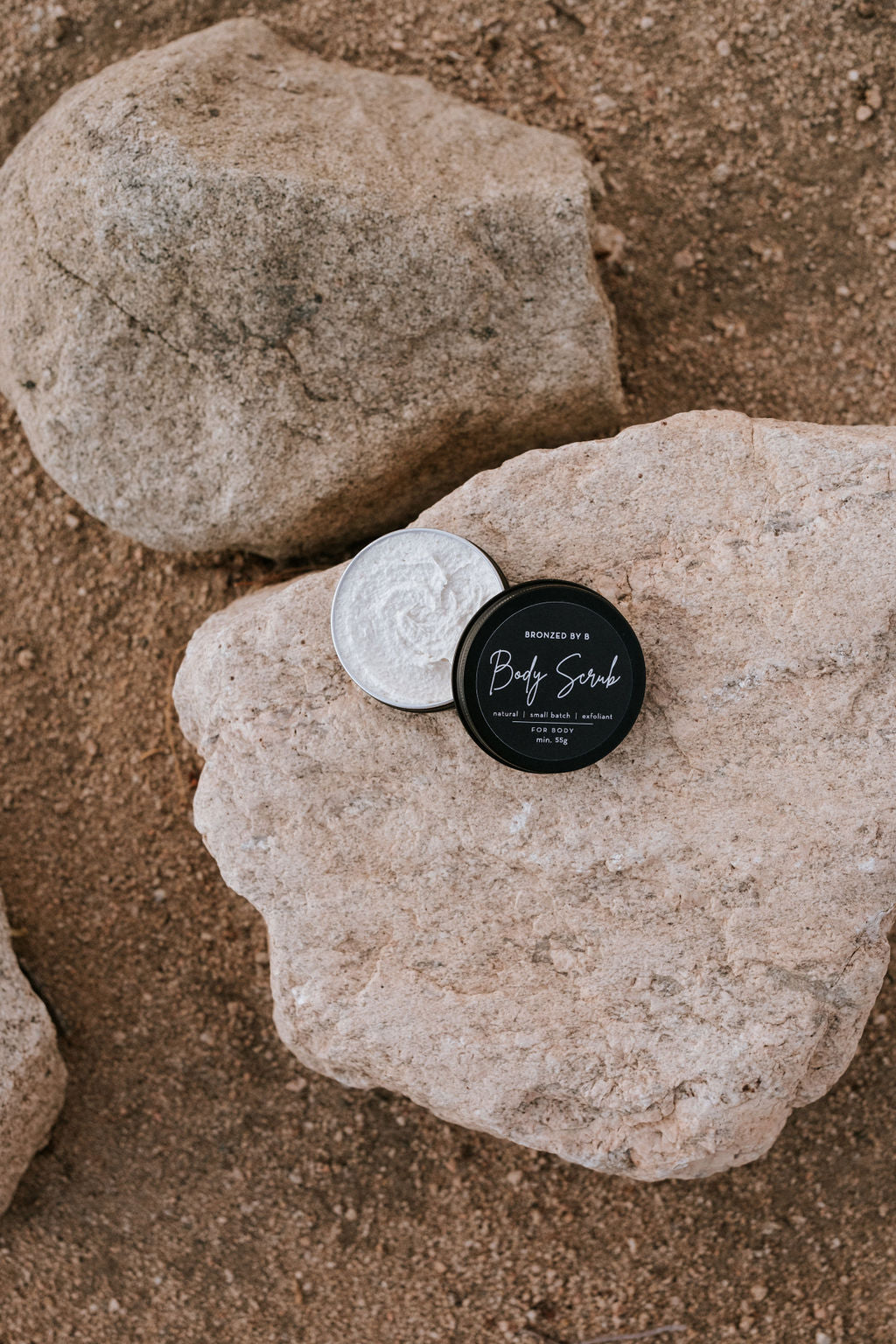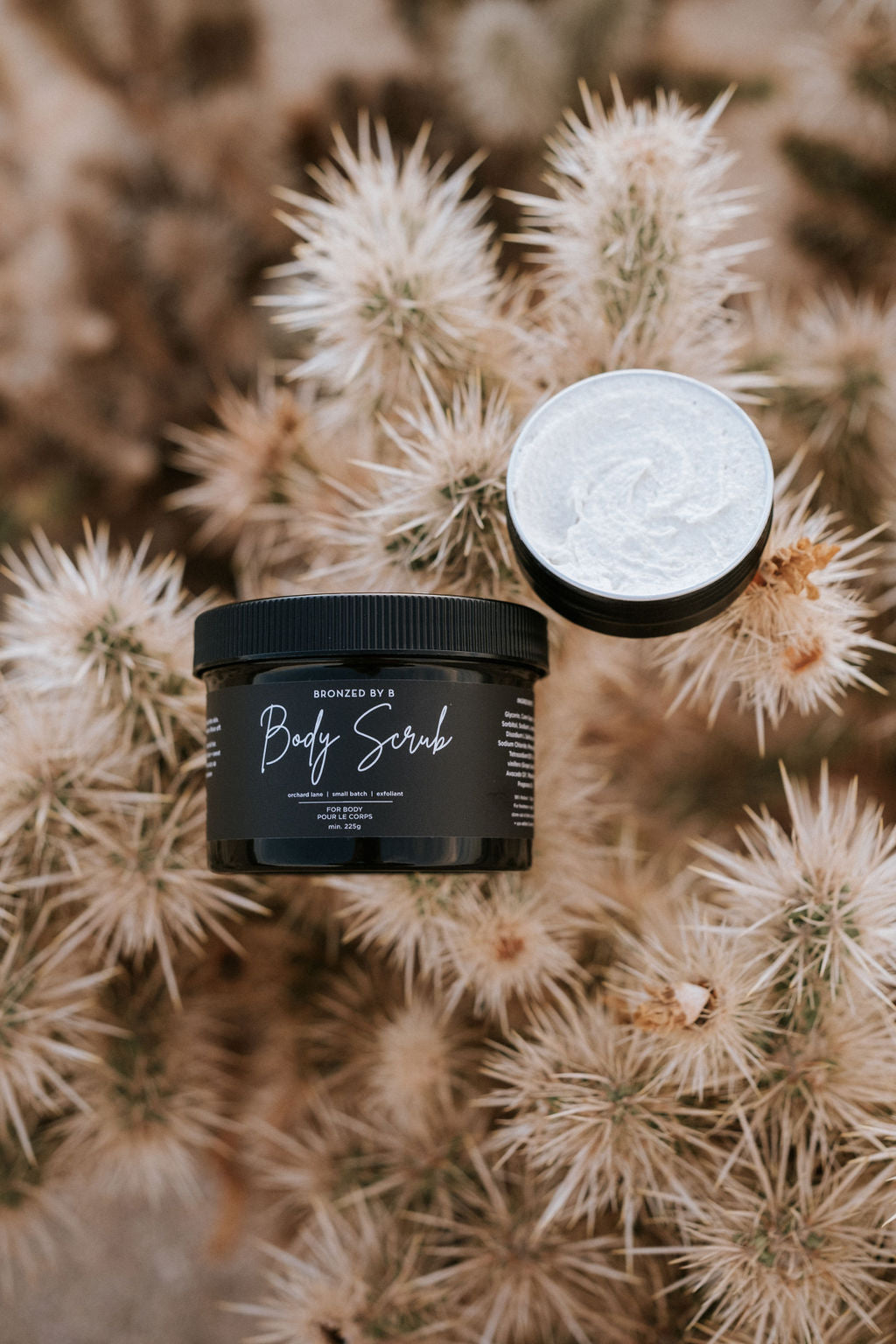 Whipped Body Scrub
Regular price
Sale price
$10.51 USD
Unit price
per
Ever wish you could use one product and get squeaky clean, while you slough away rough skin, AND be left hydrated? Now you can! This is pure skin heaven baby.

This creamy whipped sugar scrub features a delectable blend of skin loving ingredients with added jojoba, grapeseed, and avocado oils + ultra-hydrating ingredients tailored to the seasons with perfect amount of fine, scrubby organic sugar cane. It functions as a 3-in-1 to: 
mildly cleanse while protecting skin's natural moisture barrier

exfoliates dry, rough skin - revealing the softness you have be longing for

hydrates and locks in moisture on a cellular level
Scent Options:
*check back for restocks

Honey Gingerbead, Orange Cranberry Spice, and *NEW* Whipped Hot Cocoa!!!! 
Vanilla Cashmere *Luxury Fragrance Oil - Cozy, elegant cashmere blends with rich, indulgent vanilla bean to warm up those cool days and light a fire in your soul. 
Grapefruit + Mint *Essential Oil Blend - Uplifting grapefruit and tantalizing mint are a match made in wellness heaven. Let your mind wander to a peaceful place in a garden of fresh air and live life in pure bliss - if only for a moment.
Winter Woods *Essential Oil Blend - Refreshing, yet grounding - this blend of cypress, frankincense, cedarwood, and peppermint will boost your mood like a walk in the woods with fresh sparkling snow falling lightly to the ground. Comfort your senses and enjoy the changing season. 
Jamaican Vanilla Latte *Luxury Fragrance Oil - This tempting harmony of rich roasted espresso and decadent vanilla bean will indulge your senses. You are left sweeter than ever.
 Packaging: 2oz Tin Size, Large Tub Size 8oz/225g
Just be careful – it can make your tub a bit slippery!
Return & Refund Policy

Given the fresh + personal nature of our products. We do not accept returns. If you are dissatsified with your product - please contact us directly so we can help!
Shipping Info

Shipping and local pick up options available. Shipping times vary, however we work quickly and keep you informed along the way. Looking for a quick turn around? Contact directly to ensure we are able to accomodate.
Share